NEWSLETTER & FACEBOOK SPECIAL OFFERS
HIFU SPECIAL OFFER
Face- £399 (normally £499)
Neck- £399 (normally £499)
Decollete- £399 (normally £499)
3 x Bespoke Aesthetic Facials- £330 (normally £380)
Enjoy a choice of 3 aesthetic facial treatments. Choose from either IPL Facials, OxyGeneo Facials or Dermal Peels Facials in any combination for a course of 3.
HIFU Voucher for New Clients Only - £89
HIFU Upgrade
For voucher holders only. It is possible to upgrade the HIFU 'small area' treatment to the full face treatment by upgrading from the small area worth £299 to the full face for £499 by paying the extra £200. Please purchase by clicking the link below and then book your appointment.
HIFU Full Face UPGRADE
We support the British Forces by offering 25% Discount Off Treatments  (except the Dermamelan and Acne Peel Systems).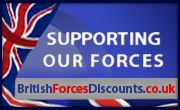 Call to book your appointment on 0843 289 9873